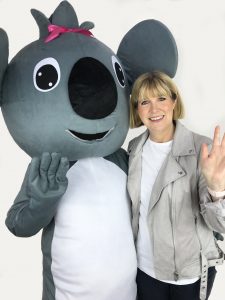 Caz Goodwin is an Australian award-winning author who writes picture books, short stories, poetry and junior fiction for children. Her work has been published internationally and illustrated by Gus Gordon, Shaney Hyde and Kerry Millard (Australia), Ashley King (UK), Low Joo Hong (Singapore) and others. She heads the Society of Children's Book Writers and Illustrators (SCBWI) in Victoria and is on the Young Australian Best Book Awards (YABBA) council. Caz is also an Australia Reads ambassador.
Caz was the judge of the 2021 Nance Donkin Award for Children's Literature. She has been the recipient of an ASA mentorship, a May Gibbs Creative Time Residential fellowship and a resident at the Police Point Artist in Residence Program.
Caz's debut book,Curse of the Viking Sword, won Singapore's First Time Writers Award. Her picture book, Dragon's Egg, won the prestigious Arts Council's Beyond Words Award for picture books. Caz also wrote the popular 'Daisy' picture books, Lazy Daisy and Daisy Runs Wild, featuring Daisy the lazy koala. Her most recent picture book, Little Matilda, was shortlisted for the Book of the Year Awards 2022 by Speech Pathology Australia. Caz's books have featured on Sarah Ferguson's Fergie and Friends Show, CBCA Storytime, podcasts, newspapers and radio.