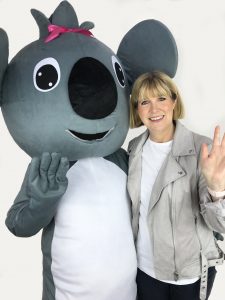 Caz Goodwin is a Melbourne-based author who writes picture books, short stories, poetry and junior fiction for children. Her work has been published internationally and illustrated by Gus Gordon and Kerry Millard (Australia), Ashley King (UK), Low Joo Hong (Singapore) and others. She heads the Society of Children's Book Writers and Illustrators (SCBWI) in Victoria and is on the Young Australian Best Book Awards (YABBA) council.
At university, Caz studied psychology, but writing has always been her passion and she now spends her time writing for children and encouraging their love of books and reading.
Caz's first book, Curse of the Viking Sword, won Singapore's First Time Writers Award. Her picture book, Dragon's Egg, won the prestigious Singapore Arts Council's Beyond Words Young and Younger Award for picture books.
Caz also wrote the popular 'Daisy' picture books featuring Daisy the lazy koala. Lazy Daisy and Daisy Runs Wild were illustrated by Ashley King.